A library can never have too many friends!
---
For over 40 years, the Friends of the Edmonds Library has built community support for the Edmonds Library. Donations have allowed us to:
Purchase materials for the popular Summer Reading program for youth;
Strengthen local partnerships through community education and literacy grants;
Acquire high quality computer equipment and seating for the library;
Sponsor prizes for "The Best Book I Ever Read Poster Contest" winners, in partnership with the Edmonds Arts Commission and Edmonds School District;
Upgrade library shelving space;
Provide upkeep to unique library features like plants and the freshwater aquarium;
Build future library leaders through scholarships to graduate students studying library sciences at the University of Washington iSchool;
Fund programs to connect people to critical public services, such as "Coffee and Conversations with a Social Worker" and;
Respond to community needs during COVID-19, by investing in items such as an outdoor canopy for contactless pick-up, as wells as chargers and loaner laptops for individuals experiencing economic hardship or connectivity issues.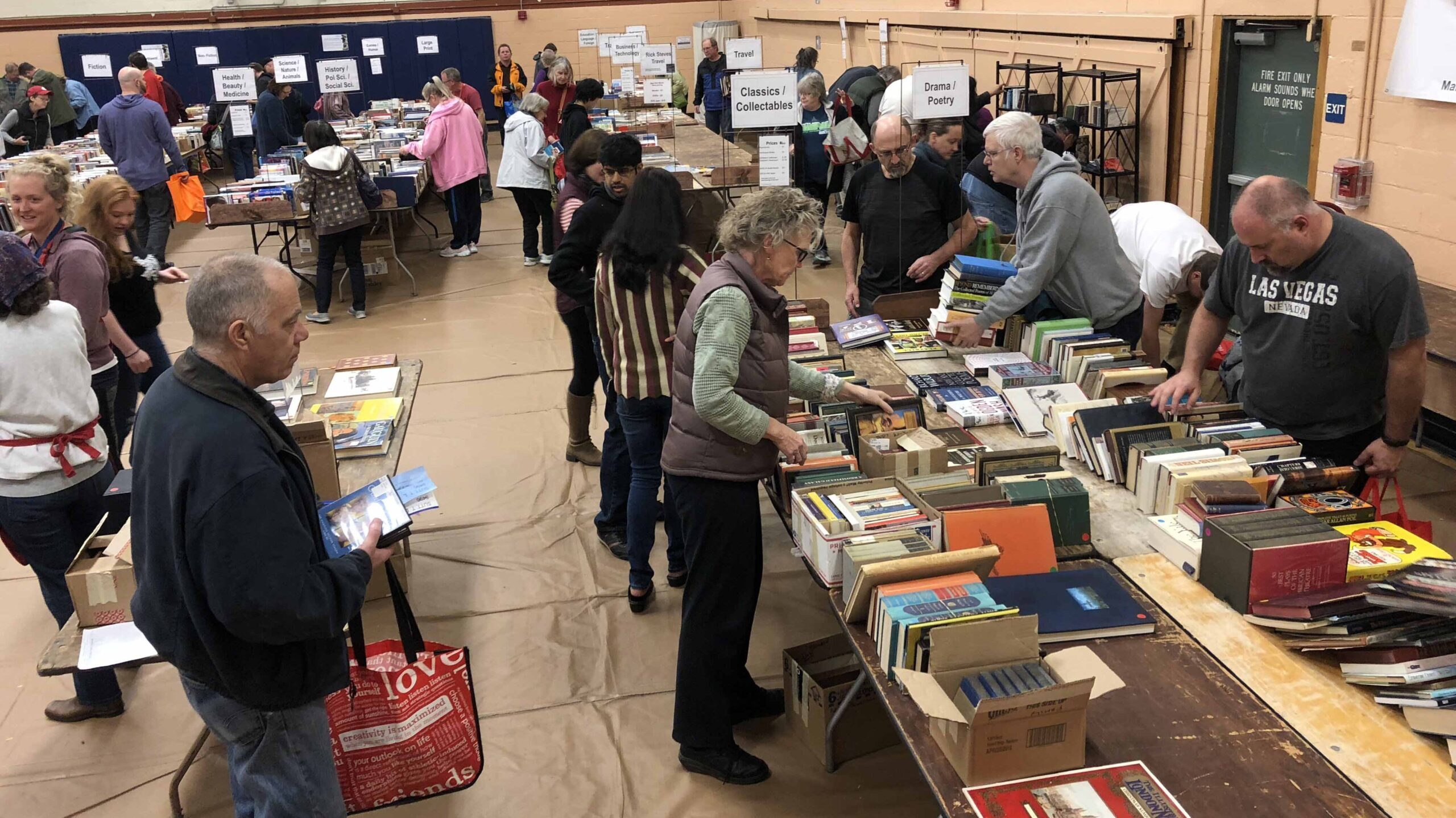 In addition to book sales, we rely on donations to support our work. If you believe, as we do, that the Edmonds Library is a pillar of our community, please consider making a donation today.
Donations are tax-deductible. Our federal tax ID # is 91-1093312. Donation receipts are available on request.
Book Donations
Other ways to contribute
Talk to your employer about volunteer matching contributions. Many companies will make a financial donation to an organization you volunteer with based on your volunteer hours or match your financial contribution(s) dollar-for dollar.
We are always seeking high-quality, in-kind donation for future raffles and fundraisers (e.g. gift certificates to local vendors, art, food, beverage or gift baskets, rare or valuable books, etc.) If you have a product or service you'd like to donate, please let us know!
Follow us