We were treated to an evening of poetry this past week, courtesy of EPIC Group Writers. Our poet panel was facilitated by published author and long-time friend of the Edmonds Library Judith Works. Each poet shared selected poems, as well as insight on their inspiration and approach to their craft. You can find a recording of this event and listen to the evocative poems, here. Learn more about our featured poets and their own poetry recommendations below! (Also – be sure to explore the Gale Literature: LitFinder database available through Sno-Isle Libraries for full-text poems and more!)
Gerald Bigelow
Previously published in the Arizona Centennial Anthology and in Between the Lines, Gerald is a board member for EPIC Group Writers and chairs a monthly poetry group. He edited and contributed to Soundings from the Salish Sea (A Pacific Northwest Poetry Anthology).
In 2019, he was selected to read his poetry with the Washington State Poet Laureate. He helped establish a bi-monthly Poet's Corner featurette in My Edmonds News to showcase the work of local poets. He has a new book of poetry available at Edmonds Bookshop, on Amazon and through Sno-Isle Libraries entitled "Memories Looking Through a Screen Door."
Gerald loves the work of Robert Frost. He also highly recommends the anthology "The Penguin Book of Modern African Poetry," edited by Gerald Moore.
Kristina Stapleton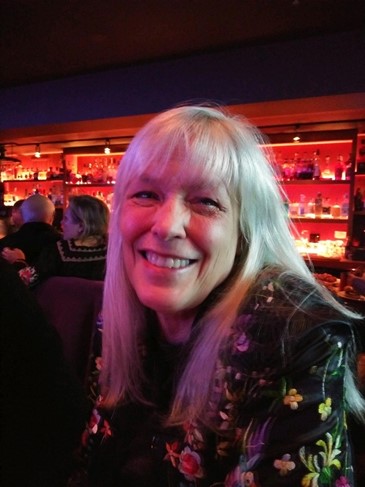 Born in Seattle, Kristina Stapleton has always lived in Western Washington, most recently in Edmonds. She is retired from her jobs in the printing industry and para-education where she worked with autistic and special needs children. She writes for pleasure and enjoys sharing her "secret life" through her poetry at the EPIC poetry group. Her most recent publication is forthcoming in the Virus Poems Anthology of Public Poetry/Houston.
Kristina is inspired by the poetry of Wallace Stevens, Mark Strand, and local poet Allen Braden.
James Backstrom
James Backstrom grew up exploring the forests and mountains of the Pacific Northwest. His poems have appeared in Soundings on the Salish Sea, Spindrift, Yours Truly, The English Journal, Poetry Seattle, and other publications.
He is also a proud charter member of EPIC Poetry Group that meets monthly. A long-time teacher in the Northshore School District, he and his wife raised their three children just north of Snohomish. Whenever he can get away, you'll find him hiking the trails of the Cascades and Olympics. James recommends the poetry of Jane Kenyon, Philip Levine, and Tess Gallagher.