All funds from our sales support our volunteer work with the Edmonds Library!
On-Going Book Sale (inside the Library)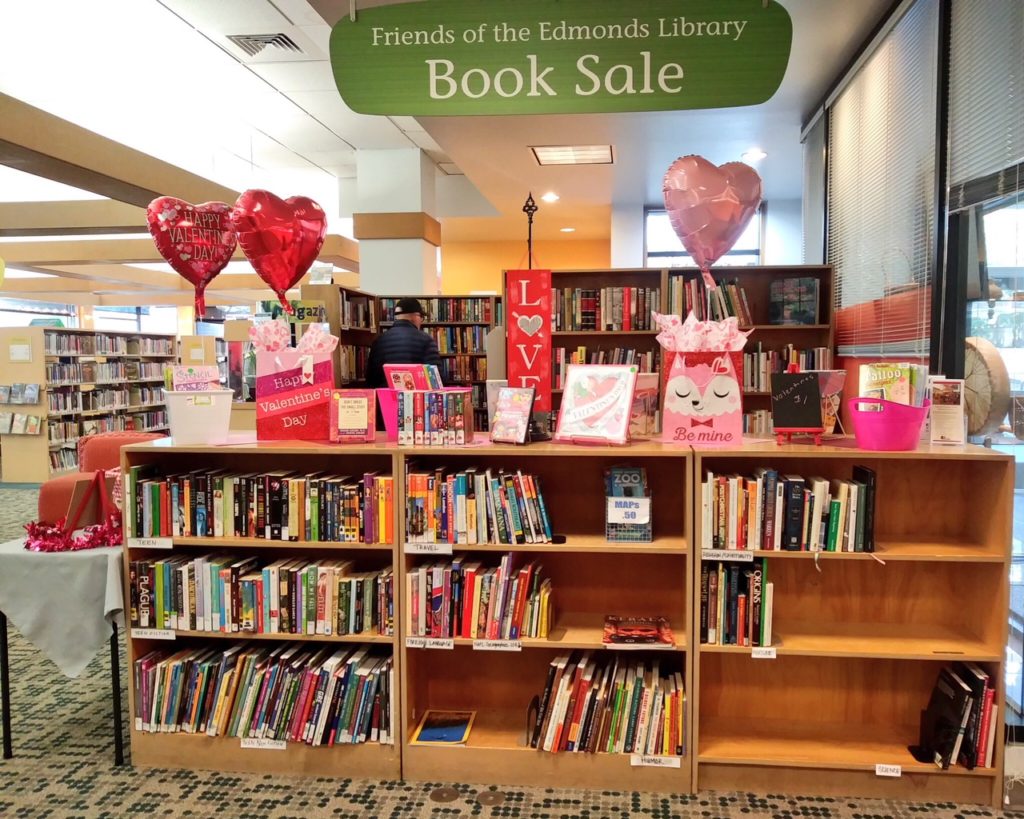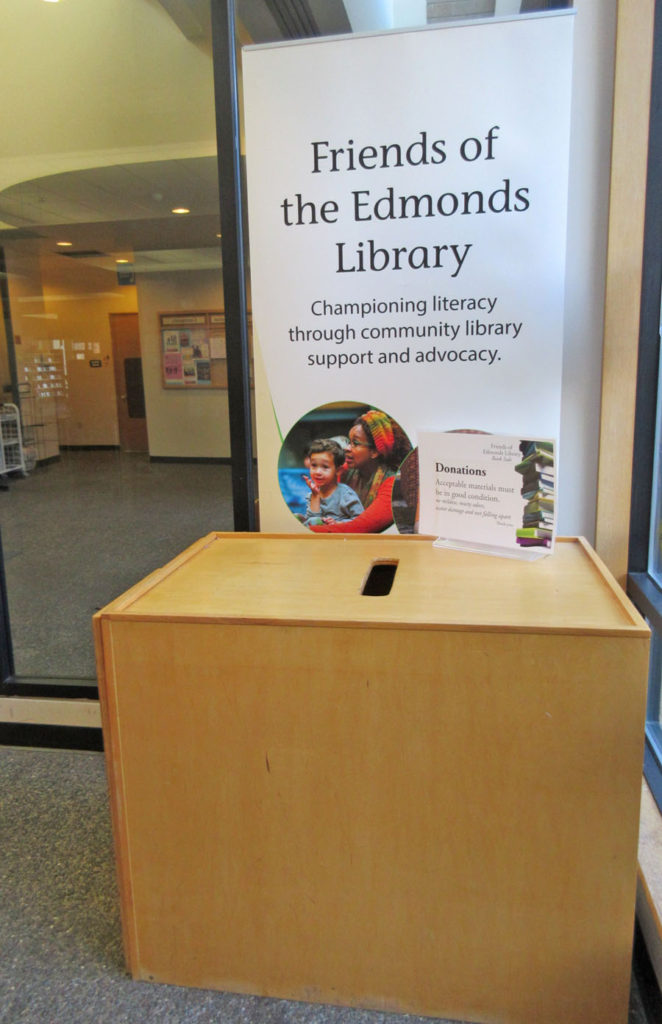 Donation box in lobby of Edmonds Library
All donations (books, magazines, DVD/CD's) support our On-going Sales or our Annual Book Sale
Annual Book Sale 
October 25-26 2019 (Francis Anderson Center)
More information to come soon!
Below are a few scenes from our huge 2018 book sale.