All proceeds support Edmonds Library as a gathering place for education, meetings, cultural and outreach programs.
Ongoing Book Sale
(inside the Library)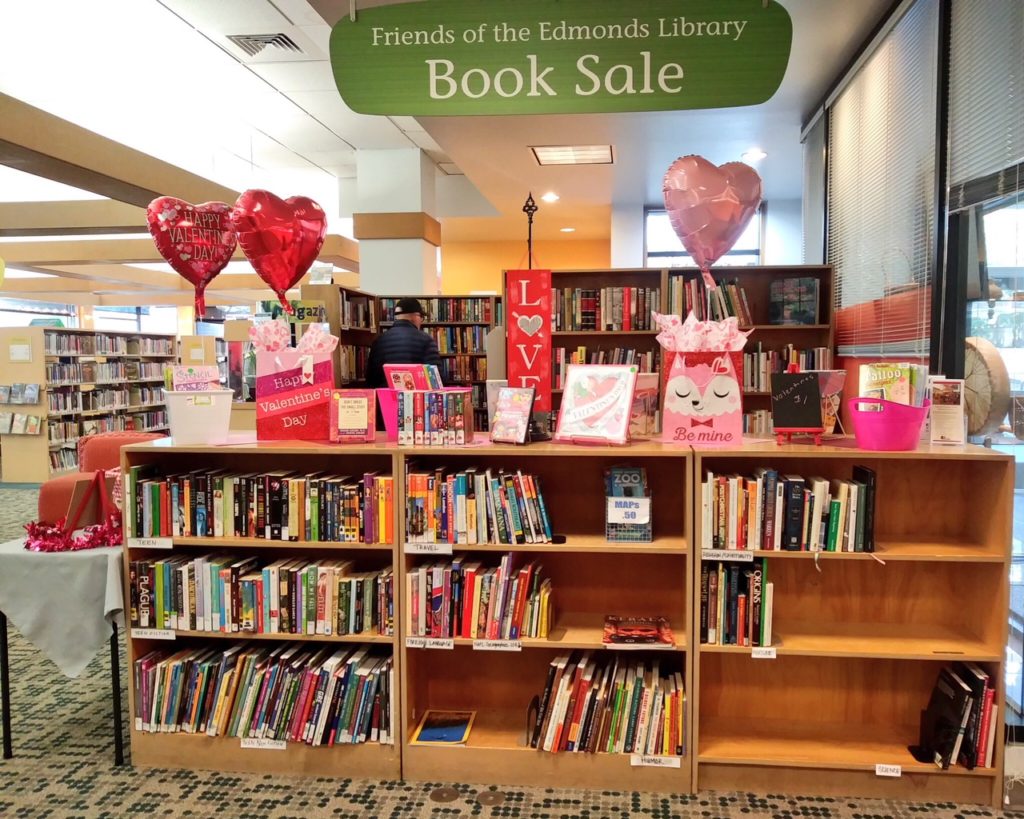 Books Range from 50 ¢ to $1 – CDs and DVDs are $1 – $2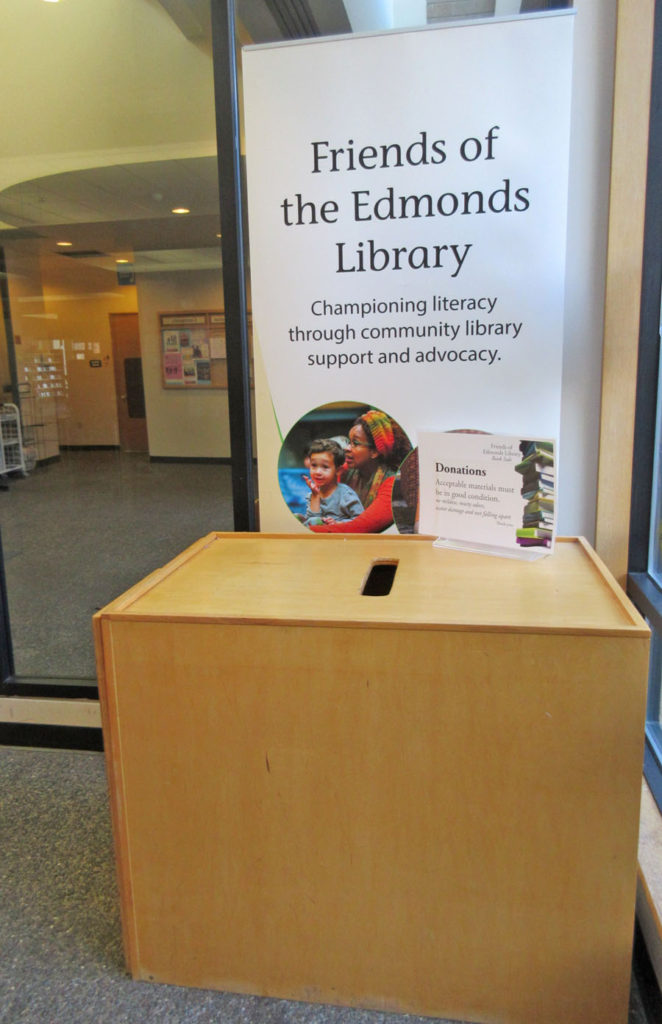 You may donate your gently used books in the Edmonds Library lobby.
See the "Donations" tab for additional information.
Annual Book Sale 2020
Scheduled for Friday-Saturday, Oct 23-24, 2020
Click HERE For Additional Information