The Friends of the Edmonds Library was founded in 1979 by 15 founding members and as of January 1, 2017 had over 150 paid members. Our goals are to support and enhance the Edmonds Library, promote literacy, reading and the use of information resources, and to advance education in library and information sciences.
Our By-Laws and Policies and Procedures were updated in 2017 (Policies and Procedures were additionally updated in April 2019).
We are a volunteer-run, registered non-profit 501(c)3 organization and donations are tax deductible as a charitable contribution, to the extent allowed by law. We raise money through our on-going book sale in the library, our huge annual book sale, which is usually held the fourth Saturday in October and our Memorial and Gift Fund. We have raised over $456,000 for our programs, which include:
Summer reading support
Programs for adults, teens and children
Equipment and training for staff
New furniture such as shelving and desks
"Best Book I ever Read" poster contest for Edmonds School District and the Edmonds Arts Commission
Aquarium and indoor plantings
Outdoor signs
Graduate-level scholarship for Library Sciences
Check out our Calendar and the Edmonds Library event calendar for upcoming programs!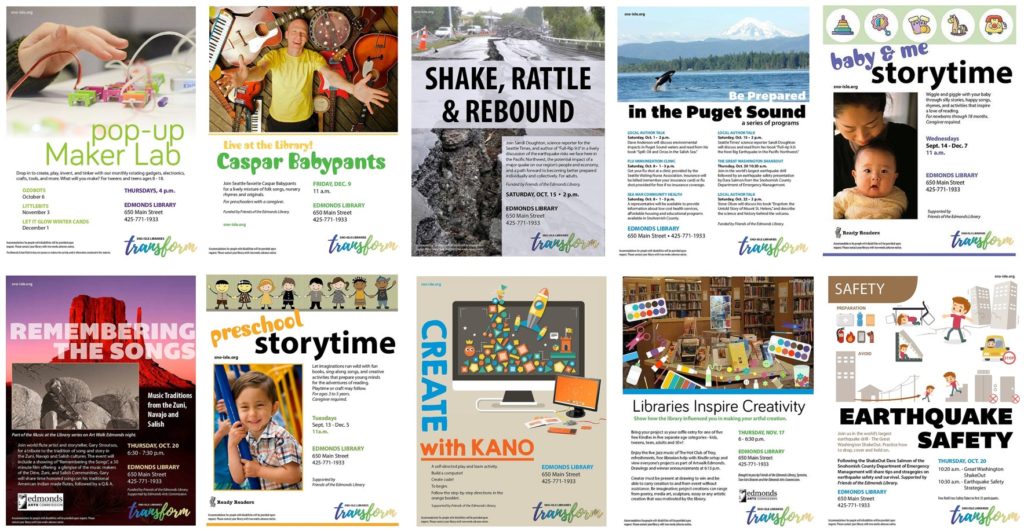 2020 Board of Directors 
President – Liz Morris
Vice President, Membership – Melissa Cafiero
Vice President, Programs – Tina Wilson
Recording Secretary – Donna Fraser
Treasurer – Chris Walton
Budget Chair – Kathy Ehrlich
Director – Stella Blomgren
Director – Teddy Dillingham
Director – Julie Wolf